Israel's largest contemporary art fair held at TAU
Freshpaint 9, the country's most influential art event of the year, took place between March 28th and April 1st.
20 March 2017
Freshpaint is Israel's largest contemporary art event. In this, its 9th year, the fair brought together artists, art lovers, designers and anyone interested in the field. A visit to the fair gave an up-to-date glance at what's happening in the Israeli art world, as well as an opportunity to purchase the works of leading contemporary artists.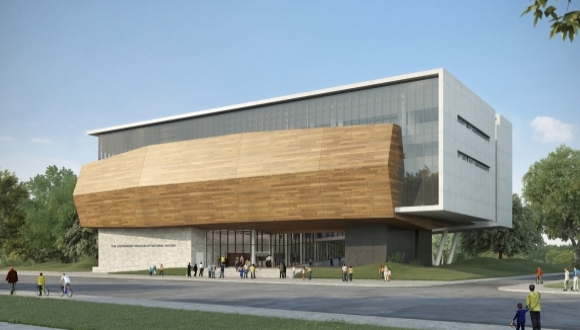 Fresh paint
Each year, a different location is chosen to host the fair. In 2017 it was held at the new building of The Steinhardt Museum of Natural History right here, at Tel Aviv University. The Museum is expected to open to the public this summer, so Freshpaint 9 was the public's first opportunity to take a peak at the new building, before it will be filled with the artifacts and exhibitions. Once open, The Steinhardt Museum of Natural History is expected to become the first and only institution of its kind in Israel. 
As every year, Freshpaint 9 featured the Secret Postcard Project, its leading social project and the Freshpaint Salon, a framework for intersections of art and culture. This year's fair also hosted art workshops for children. 
A taste of Freshpaint 9: