The Raymond and Beverly Sackler International Prize in Chemistry
Announcement of Laureates - 2019
The Raymond and Beverly Sackler International Prize in the Physical Sciences, awarded at Tel Aviv University, was established through the generosity of Dr. Raymond and Mrs. Beverly Sackler. The prize is awarded alternatively in the fields of Chemistry and Physics, and is intended to encourage dedication to science, originality and excellence by rewarding outstanding young scientists, under 45 years of age.
This year an amount of $100,000 will be presented in the field of Chemistry, in the subject of Chemical Biology.
Tel Aviv University is proud to announce that the 2019 Raymond and Beverly Sackler Prize in the Physical Sciences for Chemistry will be awarded to three excellent researchers:
Professor Christopher J. Chang
Department of Chemistry, Department of Molecular and Cell Biology, Helen Wills Neuroscience Institute, and Howard Hughes Medical Institute, University of California, Berkeley
Chemical Sciences Division, Lawrence Berkeley National Laboratory
Prof. Chang is a pioneer in bioinorganic chemistry and the development of chemical probes for imaging metals and redox events in biological systems.
Professor Jason W. Chin
Medical Research Council Laboratory of Molecular Biology, Cambridge, UK
and Department of Chemistry, University of Cambridge, UK
Prof. Chin has markedly advanced non-natural amino acid technology and demonstrated its power for biological discovery.
Professor Matthew D. Disney
Department of Chemistry, Scripps Research, Florida
Prof. Disney has made seminal contributions to field of discovery and development of small molecule probes and drugs targeting RNA.
The Raymond and Beverly Sackler Prize will be shared among the three recipients and will be awarded to them in person during a symposium that will be held in honor of the laureates. The symposium will take place on Wednesday, October 23rd 2019 at Tel Aviv University, the Faculty of Exact Sciences, Shenkar Building, Melamed Hall.
Coordinators for the year 2019: Professor Micha Fridman and Professor Moshe Kol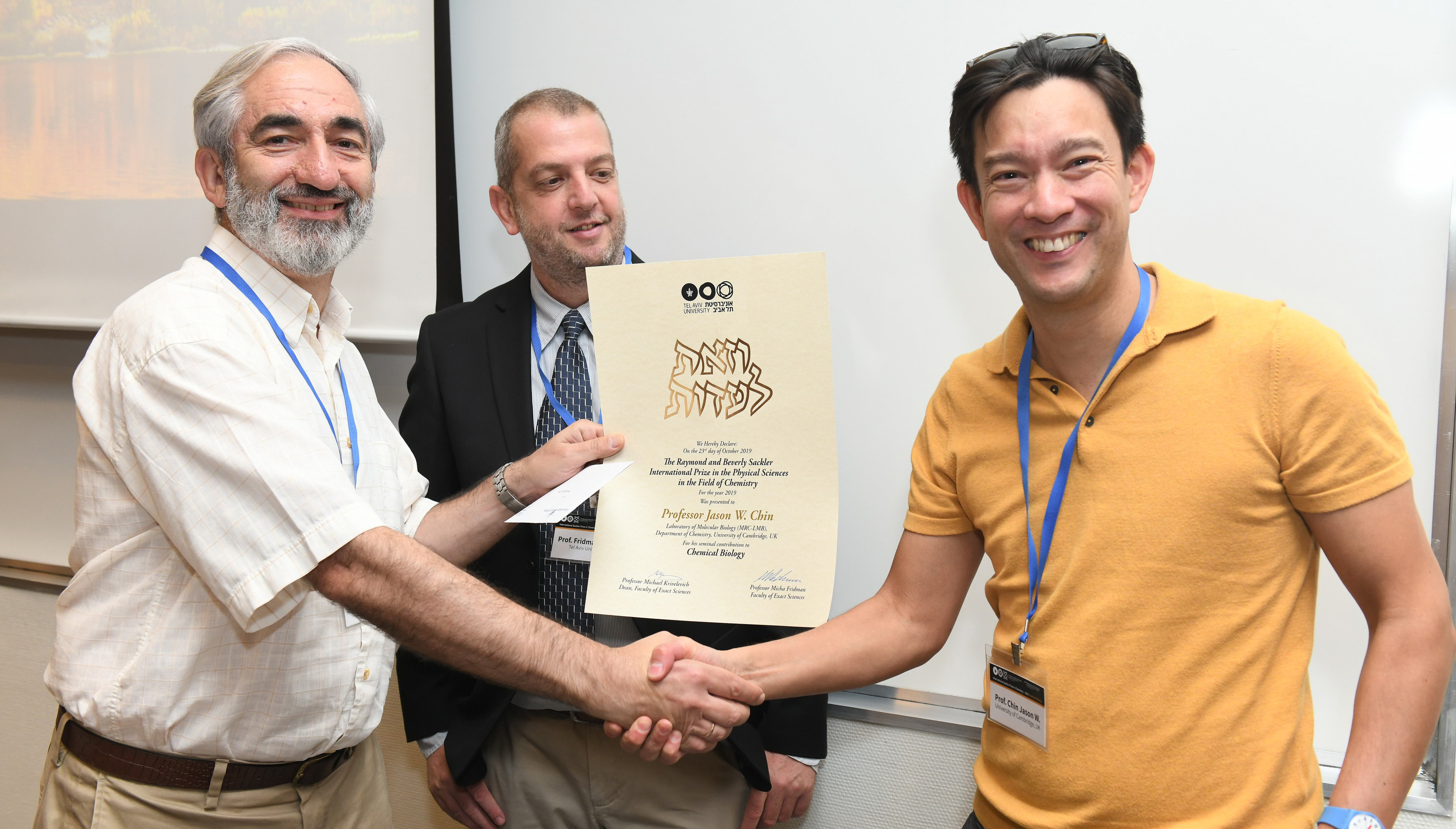 Professor Chin recieving the award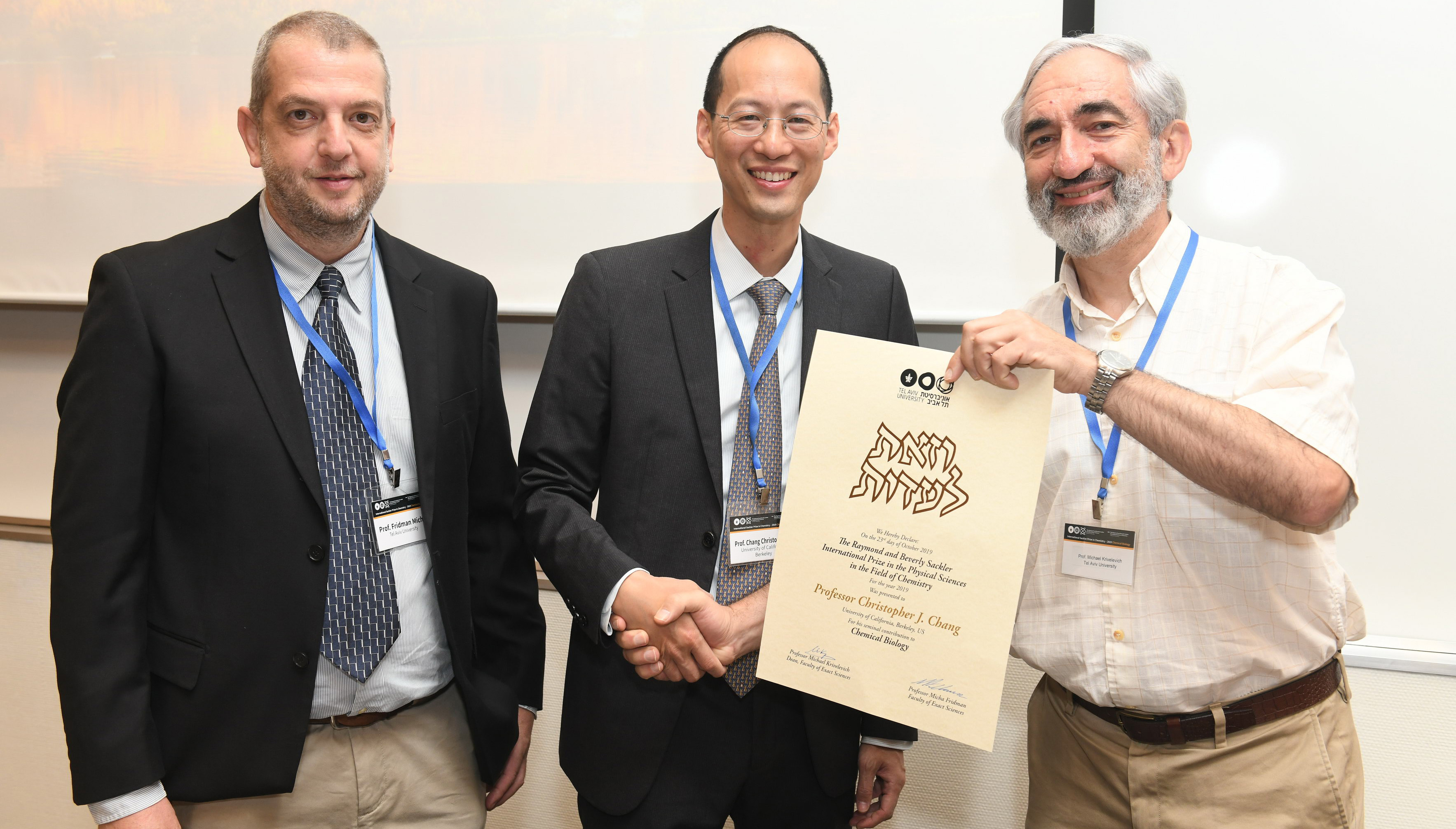 Professor Chang recieving the award