TAU Honorary Doctorates 2017
Among this year's recipients are researchers and leaders from all over the world
At a ceremony that will take place on May 18th at 20:00 at the Smolarz Auditorium, Tel Aviv University will grant honorary doctorates to a group of groundbreaking researchers and inspiring leaders from all over the world.
Among those who will receive honorary doctorates: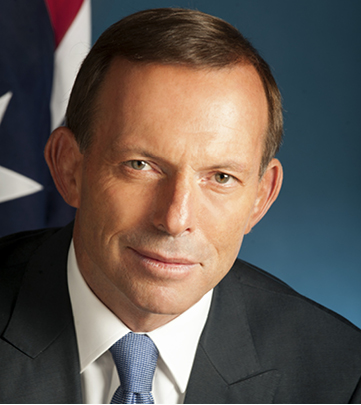 The Hon Tony Abbott MP, Australia 
Tony Abbott served as Prime Minister of Australia from 2013-2015 and as Leader of the Opposition from 2009-2013. A member of the Australian parliament since 1994, Mr. Abbott actively worked to bridge health and socioeconomic gaps among Australia's indigenous population in his role as Minister of Health, and spent up to a month per year visiting remote communities as Minister of Employment. A committed social advocate, Mr. Abbott volunteers his time as a lifeguard and fireman and raises funds for major charities through the annual bike ride that he organizes. He has visited Israel several times, and has been a longstanding proponent for warm Australia-Israel ties. He holds degrees in economics and law from Sydney University and an MA in politics and philosophy from Oxford.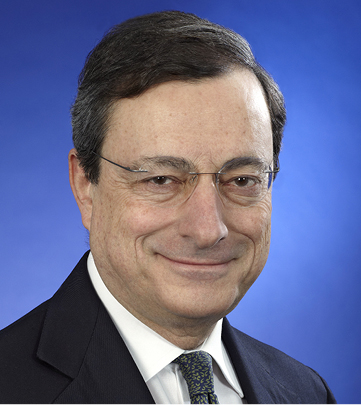 Dr. Mario Draghi, Italy 
Dr. Mario Draghi is the President of the European Central Bank, a role he has held since 2011, and a former Governor of Banco d'Italia. Born in Rome, Dr. Draghi earned his PhD in economics from MIT in 1976. He then continued within the academic milieu, serving as professor at the University of Florence, and a fellow at the Kennedy School of Government, Harvard University. From 1984-1990, Dr. Draghi was Executive Director at the World Bank representing Italy, and was appointed Director General of the Italian Treasury in 1991, a role he held for a decade. Subsequently he spent three years as Vice Chairman and Managing Director of Goldman Sachs International. He is a trustee at the Institute for Advanced Study at Princeton University and at the Brookings Institute in Washington D.C., and a member of the Group of Thirty (G30). He was ranked as the 8th "most powerful person in the world" by Forbes (2014) and as the world's "second greatest leader" by Fortune magazine in 2015.
Meir Linzen, Israel 
Meir Linzen is senior and managing partner of Herzog, Fox & Ne'eman Law Office, the largest law firm in Israel. He is an expert in tax planning with a focus on international mergers and acquisitions, and has extensive experience in advising banks and multinational corporations regarding their investments in Israel. He devotes much of his time and efforts to Tel Aviv University in a range of roles including on the Executive Council and Buchmann Faculty of Law Board of Trustees, and on the administrative boards of the Zvi Meitar Center for Advanced Legal Studies, the Cegla Center for Interdisciplinary Research of the Law, the Parasol Foundation Trust International LLM Program and the Institute for Continuing Legal Studies. Over the past decade, Linzen's law firm has regularly donated scholarships for Tel Aviv University undergraduate law students on the basis of need and merit. He holds an LLB from the Buchmann Faculty of Law, which he completed cum laude in 1980.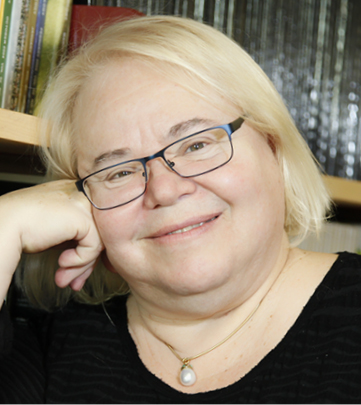 Prof. Eve Marder, USA 
Eve Marder is Victor and Gwendolyn Beinfield Professor of Neuroscience at Brandeis University. She is best known for her pioneering work on small neural networks in crustaceans, which has revolutionized our understanding of the fundamental principles of neural circuit functioning. In particular, her research has revealed how neuromodulators control behavior during learning and development yet remain stable over time. A member of the US National Academy of Sciences and former president of the Society for Neuroscience, Prof. Marder serves on the National Institutes of Health working group for the BRAIN Initiative. She gained her undergraduate degree at Brandeis and her PhD at the University of California, San Diego, before completing her post-doctoral training at the University of Oregon in Eugene and the Ecole Normale Supérieure in Paris, France. She serves a Deputy Editor at the open access scientific journal eLife, and has published over 120 scientific articles since 2000.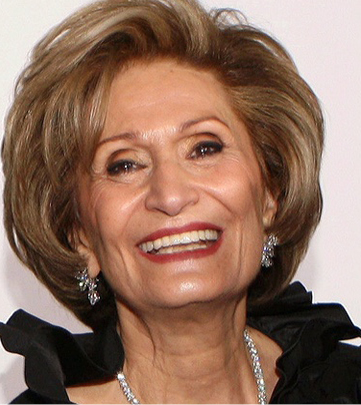 Pouran Nazarian, USA 
Born in Tehran, Iran, Pouran Nazarian joined the Iranian Jewish Women's Organization at age 24.  She served on its Board of Directors and helped implement educational programs for youth and young adults within the community. In the 1970s, Mrs. Nazarian took part in the Committee for the Amendment of the Iranian Jewish Women's Inheritance Act and its campaign for women's rights. In 1978, with the advent of the Islamic Revolution, she and her family moved to Los Angeles, where she joined Hadassah Women's Zionist Organization of America and served as Co-President.  Pouran and her husband, Izak Parviz Nazarian, have initiated several important projects at Tel Aviv University including the Pouran and Izak Parviz Nazarian Building. She has served as a member of the Board of Directors of Magbit Foundation in Los Angeles and as Gala Chair for several years.  Currently, she is an active Board member of the American Friends of the Citizens' Empowerment Center in Israel.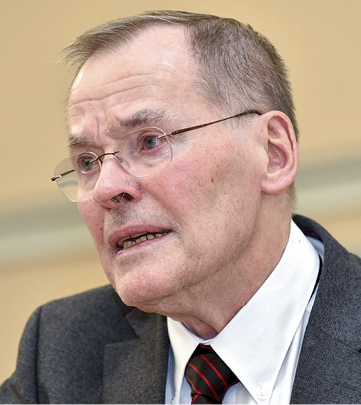 Prof. Günter Stemberger, Austria 
Günter Stemberger is a professor emeritus of Jewish studies and one of the world's most eminent figures in the field. He is affiliated with the University of Vienna where, among other roles, he headed the Institute of Jewish Studies. His research focuses on the history of the Roman and Byzantine period, and on Talmudic literature. Stemberger has penned over ten books and hundreds of scientific articles that cover virtually the entire gamut of Jewish history and culture in the post-biblical period and up to the Middle Ages. He has been awarded numerous accolades, among them honorary doctorates from the Universities of Göttingen and Potsdam, and the 2010 Great Silver Award for Merit from the Republic of Austria. He is a member of the Austrian Academy of Science and the European Association of Jewish Studies.
Raya Strauss Ben-Dror, Israel 
Born in Nahariya, northern Israel, Raya Strauss was co-owner and executive board member of the Strauss Group, one of Israel's leading conglomerates, from 1975-2005. She currently serves as co- President of Strauss Investments Ltd. Since her retirement, Strauss Ben-Dror has focused her efforts on philanthropic and social initiatives: She was a founding member of Committed to Give, the first initiative for encouraging private philanthropy in Israel; she served on the Board of Governors of the Jewish Agency and as World Chair of its Partnership2Gether program; and was a founding member of the Israeli branch of the JFN. She also established "Galilee Treasures," a philanthropic venture aimed at boosting tourism and generating employment in the Western Galilee. Strauss has received numerous awards for her public activity, including three honorary degrees and being invited to light a torch at Israel's 62nd Independence Day celebrations. She specialized in family business studies at the Kellogg School of Management, Northwestern University.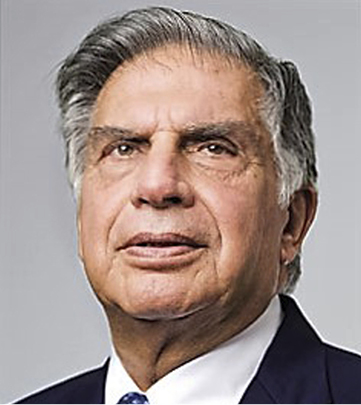 Ratan Tata, India
Ratan N. Tata is a renowned Indian businessman and public figure. Mr. Tata worked at the Tata Group for over 50 years, where he served as Chairman from 1991 until his retirement in 2012. Under his stewardship, the Tata Group grew to become an over $100 billion global corporation. Among his public activities, Mr. Tata serves as chairman of two of the largest private-sector-promoted philanthropic trusts in India and as Chairman of the Council of Management of the Tata Institute of Fundamental Research. He is active in a broad range of advisory roles, including as a member of the international advisory boards of Mitsubishi Corporation and JPMorgan Chase, and as a trustee of Cornell University and University of Southern California. He holds a degree in architecture from Cornell University and completed the Advanced Management Program at Harvard Business School. He was listed as one of Forbes magazine's most powerful people in 2011 and received India's second-highest civilian award, the Padma Vibhushan, in 2008.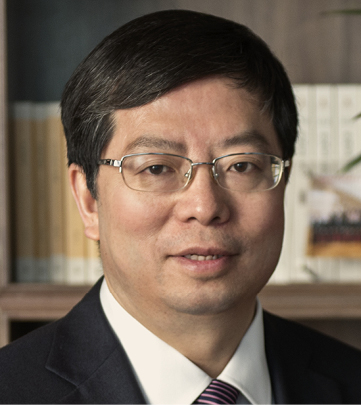 Prof. Qiu Yong, China
Professor Qiu Yong is President of Tsinghua University, China. Born and raised in Sichuan, Qiu is a Tsinghua alumnus, having completed both his BSc and his PhD in chemistry there. His research on organic light-emitting diodes serves as the scientific basis of Visionox, a Chinese high-tech company with 2,500 employees and over 1,700 patents. Alongside TAU President Joseph Klafter and TAU Honorary Doctor Ronnie Chan, Qiu co-chairs the China-Israel Innovation Forum, which is dedicated to promoting academic, industrial and governmental collaboration between the two countries in the fields of technology and innovation. Qiu has received numerous honors, including the State Technological Invention Award conferred by the President of China, a Chang Jiang Scholar of the Ministry of Education of China and a Distinguished Young Scholar of the National Science Foundation of China. He is an elected member of the Chinese Academy of Sciences.
Additionally, those who will receive Honorary Fellowships:
Habima National Theater of Israel 
Habima Theater was the world's first professional Hebrew theater, established in Moscow in 1917. Founded at a time when study of the Hebrew language was forbidden, the theater's mission was to revive Hebrew language and culture as a means of giving voice to the spirit of the Jewish People. In 1918, it began operating under the auspices of the Moscow Art Theater. In 1926, Habima left Russia to tour internationally; two years later, some of its members took the company to Mandate Palestine. After several successful productions in Tel Aviv, it gained a reputation as the national Jewish theater and, in 1945, it moved into its permanent home, which was completely refurbished in 2012. Today, Habima comprises a troupe of over 80 actors and 120 theater arts professionals who put on dozens of productions per year and participate in top festivals around the world. This year marks its centennial year.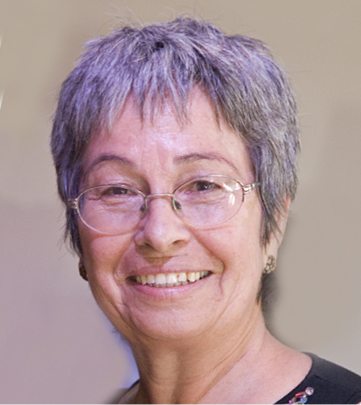 Shira Shofty, Israel 
An educator for over 40 years, Shira Shofty is the outgoing Director of the Dov Lautman Unit for Science Oriented Youth at Tel Aviv University. The Unit, established in the late 1960s, is dedicated to nurturing excellence and expanding accessibility to higher education among talented youngsters, with an emphasis on the country's social and geographic periphery. Under Shofty's stewardship, it was transformed into the largest center of excellence of its kind in Israel. In recent years, she has focused much of her efforts on helping Israelis of Ethiopian origin integrate into Israeli society. She has also worked extensively with NGOs dedicated to advancing the status of women, democratic values and peace in Israel. Shofty completed her BA in economics and political science and her MA in the sociology of education at Tel Aviv University. 
At the same ceremony, the George S. Wise Medal will also be awarded:
​Ambassador Stuart E. Eizenstat, USA
Stuart Eizenstat is an international diplomat and attorney currently serving as Special Adviser to the Secretary of State on Holocaust Issues and Chief Negotiator for the Jewish Claims Conference with the German Government. He has held a plethora of senior positions under three US administrations, including Chief White House Domestic Policy Adviser to President Jimmy Carter, US Ambassador to the European Union and US Deputy Secretary of the Treasury. In his role as Special Representative of the President and Secretary of State on Holocaust-Era Issues in the Clinton Administration, Eizenstat successfully negotiated major agreements with European countries covering restitution of property, looted art, bank accounts and more for Holocaust survivors. He has been awarded eight honorary degrees and some of the highest civilian awards including the French Legion of Honor from the French government and the Czech Council of Victims of Nazism Medal of Honor. He holds a Juris doctor degree from Harvard Law School.